Dear Friends,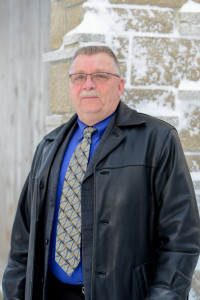 It gives me heartfelt pleasure to welcome you to Ignace and share this jewel of northwestern Ontario. Ignace is a safe, enjoyable and affordable place to live, work and play. The community boasts a range of amenities such as its state-of- the-art recreational facilities, exceptional health and social services, advanced education and training resources and picturesque tourist attractions.
Nestled in the heart of Northwestern Ontario's Sunset Country, Ignace is strategically located along the Trans-Canada Highway (Highway 17), halfway between Thunder Bay to the east and Kenora to the west. It provides visitors and transient travelers alike, a safe and convenient place to rest, relax and stock up on supplies needed to safely reach their final destinations. The Canadian Pacific Railway runs through the community and is a valued transportation link, connecting the town to communities across Canada and gives access to the United States.
The Township of Ignace, through visionary and strategic approaches coupled with long term planning, continues to position itself for a promising future as it focuses on strengthening its local economy and achieving sustainable growth and development. In addition to continued employment opportunities with the Canadian Pacific Railway and Resolute Forest Products Sawmill, Ignace is committed to employment diversity especially in light of two significant economic development projects: the promotion of Highway 599 as the best route to the Ring of Fire mineral wealth in the far north and possibly becoming the host community for the Nuclear Waste Management Organization (NWMO) nuclear waste repository. Ignace also anticipates and supports the development of the Ambershaw Metallics Inc. iron ore mine located approximately 55 kms west of the community.
As Council, our visionary focus and commitment to proactive planning will assist the Township in reaching its goals of continued prosperity and sustainability. We thank all our municipal staff and the countless volunteers whose hard work and dedication help maintain the many services provided, ensuring residents enjoy a comfortable, healthy and safe lifestyle.
A rural lifestyle with nature at is doorsteps, yet all the amenities of the 21st century, Ignace awaits you. We extend a warm and welcoming invitation to come and "Explore Our Possibilities"!
Mayor Donald Cunningham