Strategic Plan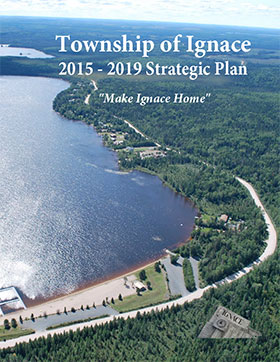 Download the 2015-2019 Strategic PlanThe Township of Ignace undertook a Strategic Planning exercise in 2015. The purpose of the study was to prepare a planning document, which has been used to initiate the development of a self-sustaining economic base for the Township of Ignace. This is to help the community prosper and assist in the development of strategies to bring permanent residents to the community.
The main objectives of the Strategy are:
Provide a document that outlines the details of the 4-Year Strategic Plan that encompasses specific, measurable, attainable, realistic, and time-based goals while outlining a complete implementation plan that clearly illustrates how they will reach their vision and objectives.
Develop an Economic Development Structure resourced with expertise to implement the Strategy.