Ignace Township Council just purchased and received a brand-new Dodge pick up truck using the Community Well Being Funds that they received from the Nuclear Waste Management Organization (NWMO) in 2023. The funds are set aside for special purposes that will build a better community and be engaged by the Township for the benefit of all citizens.
"New Vehicle will serve many local and special event purposes"!
The truck, which arrived this past week, will be used to support the arena, parks playgrounds, community events and also public works. The truck replaces one of the end-of-life trucks donated to the township by Trans Canada Pipelines (TC Energy) a few years ago. The Township would like to thank McKinstry Chrysler Dodge Jeep Ram for their services and the most importantly NWMO for their ongoing support of the Township of Ignace.
"Regardless of where we stand at the end of this Willingness Process and with NWMO, I can assure all of the residents of the Township of Ignace that this process has been and hopefully will continue to be one of the most important economic development drivers we have had in this community. We will continue to work with NWMO well into 2024 and want to thank them profusely for the on-going support both financially and overall and for the betterment of this entire community", stated Interim Mayor Kim Baigrie.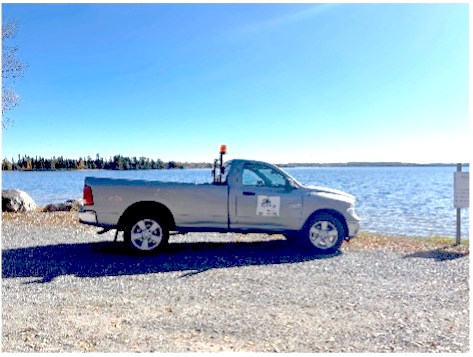 The new Dodge pick up is valued at just over $54,000. "I continue to be impressed by the hard work and dedication of Township staff and their ongoing collaboration with NWMO on securing these very important assets for the community" stated Councillor Janet Lett. "This vehicle will certainly be well utilized at our many local events and to support the maintenance of our parks and playgrounds."
---
Media Inquiries
This email address is being protected from spambots. You need JavaScript enabled to view it.
SUMMIT PCG
416-508-4389